Ragging is a serious offence. Both the state and federal governments strictly prohibit ragging. Ragging will result in the following punishments:
(i)  A fine  and a maximum sentence of three years in prison
(ii) Expulsion from college
To restrict, suppress, and eradicate the scourge of ragging, including any activity by a student—whether by words, deeds, or actions—that has the effect of taunting, treating, or handling with rudeness a fresher or any other student, or engaging in boisterous or unruly behaviour by any student.
To supervise, manage, and control the Anti-Ragging Squads' performance in preventing and reducing ragging inside the institution.
Anti-Ragging Committee Members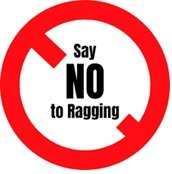 | | | | |
| --- | --- | --- | --- |
| Name | Designation | Position in the Committee | Contact No |
| Dr. M. Vijaya | Principal | President | 9443560178 |
| Dr. R. Thangaraj | Vice-Principal | Member | 9443586128 |
| Dr. A. Immaculate Mercy | Head, Dept. of Computer Application | Member | 9952539110 |
| Dr. S. Nethaji | Assistant Professor, Dept. of Biochemistry | Member | 9942408484 |
| Dr. R. Rajakumar | Head, Dept. of Biotechnology | Member | 9893433260 |
| Dr. V. Ramamurthy | Head, Dept. of Biochemistry | Member | 7010331154 |
| Anushiya | II B.Sc., Fashion Technology | Member | 04362-266791 |
| Nithya. B | III B.Sc., Computer Science | Member | 04362-266791 |
| Shalini. B | II MBA | Member | 04362-266791 |