Our Library
Learn yourself
The library is well furnished and aerated with adequate volumes of books on various subjects. More than 25000 volumes of books in various faculties, over 30 national and international journals are stocked.
The library is fully computerised which gives all the details about the transactions and the stock. Apart from these, each and every department has its own mini library, which caters to the needs of their respective departments.
The latest publications on Computer Science, Information Technology, Bio-Technology, Biochemistry, and languages are available. Magazines on various subjects and reference books are made available in the reference section. The students are given extra time to refer to the books in the library.
The college also has a digital library that contains a good number of e-books and S/W's. It has separate reference and issues sections. The library is governed by a qualified librarian and library assistant.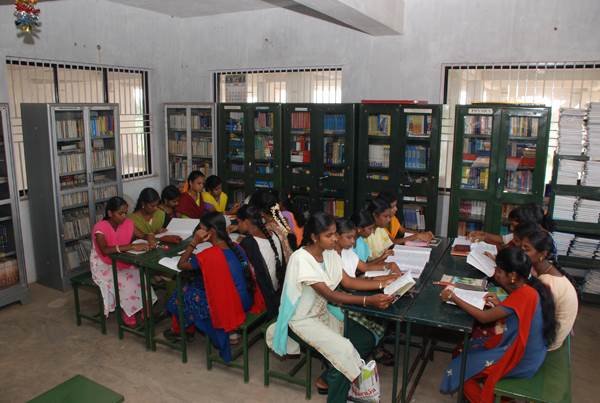 National Mission on Education through Information and Communication Technology (NMEICT)
Books/Audio books; Lectures/Video Lectures/ Presentations/ Simulations/ Lecture Notes; Question Papers and Solutions.
Click here the following link for more information about Books and journals: